Bless Madrid Hotel
A Madrid icon and our capacity for personalisation
This iconic hotel is in the Salamanca district, where style meets the pleasure of enjoying life. It's very special space that shows Gancedo's commitment to top design and its great flair for customisation in Contract projects.
At the Bless Hotel Madrid, guests have unique experiences, rsurrounded by art deco furniture, 1960s designs, tiles, lamps and carpets made of very special materials. Its original and sophisticated ambience, exclusive in the capitol, was created by Lázaro Rosa Violán, a renowned designer that Gancedo counted on to create unique and personalised pieces.
We produced very special decorative elements, including the headboards upholstered with velvet designs from the Morris & Co. collection. We created rugs specifically designed for the project in 100% manually tufted wool. Thick and soft to the touch, each one is unique, made to measure and colour coordinated with the space for which it was designed—a display of unique design and production capacity.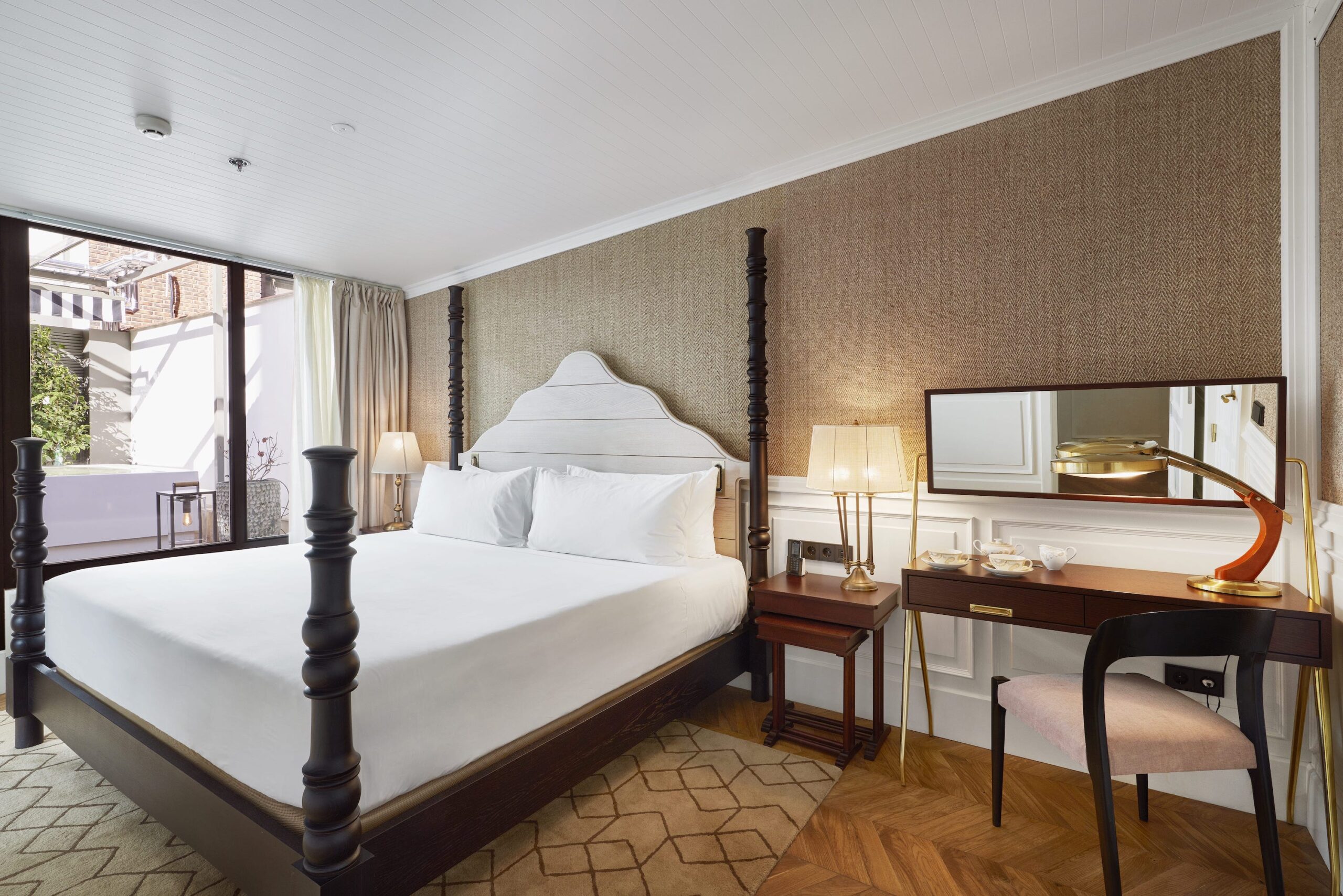 habitación de hotel con alfombra geométrica personalizada, parededes enteladas y cortinas en tonos naturales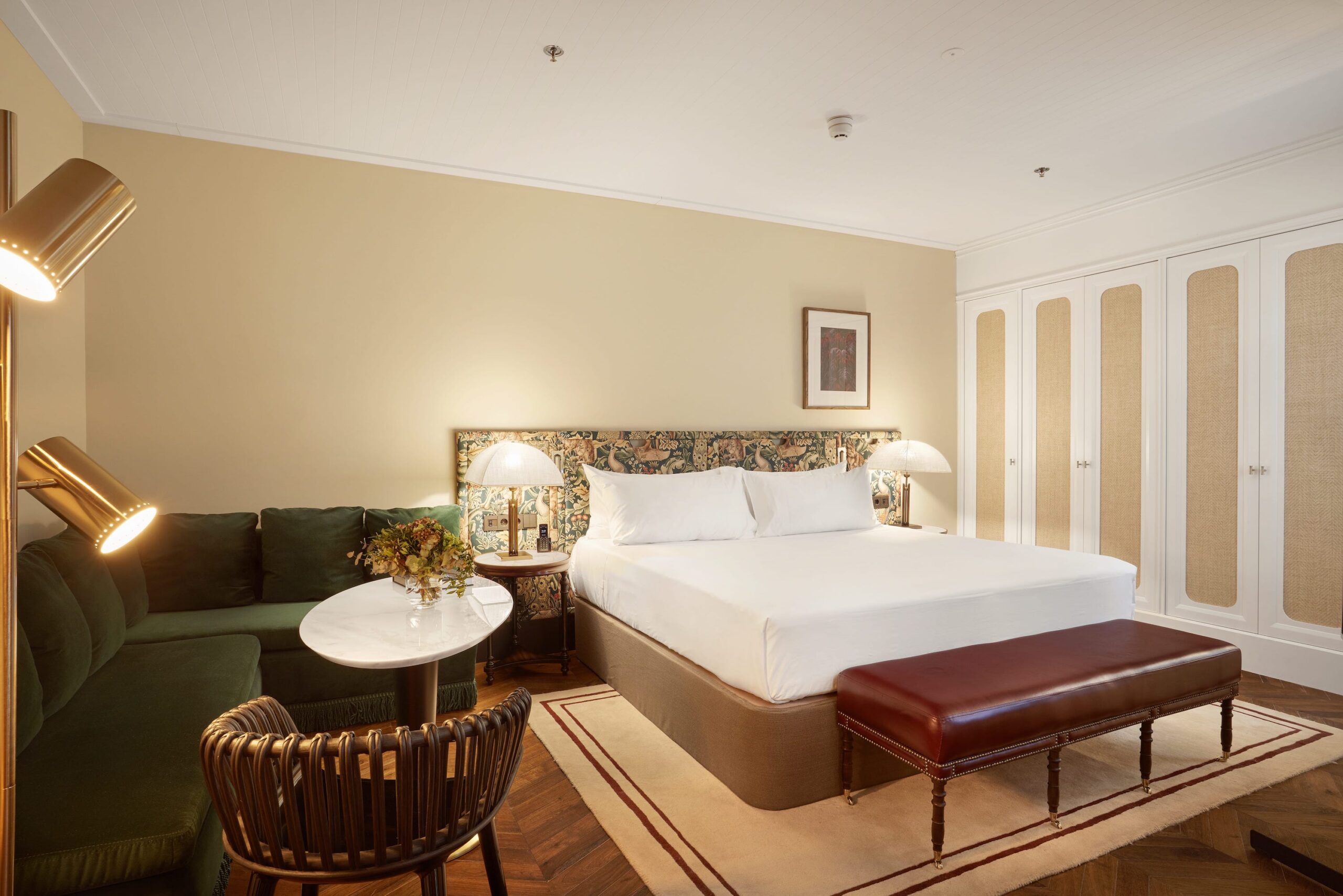 alfombra personalizada, cabecero de cama tapizado y sofá en tonos verdes y tierra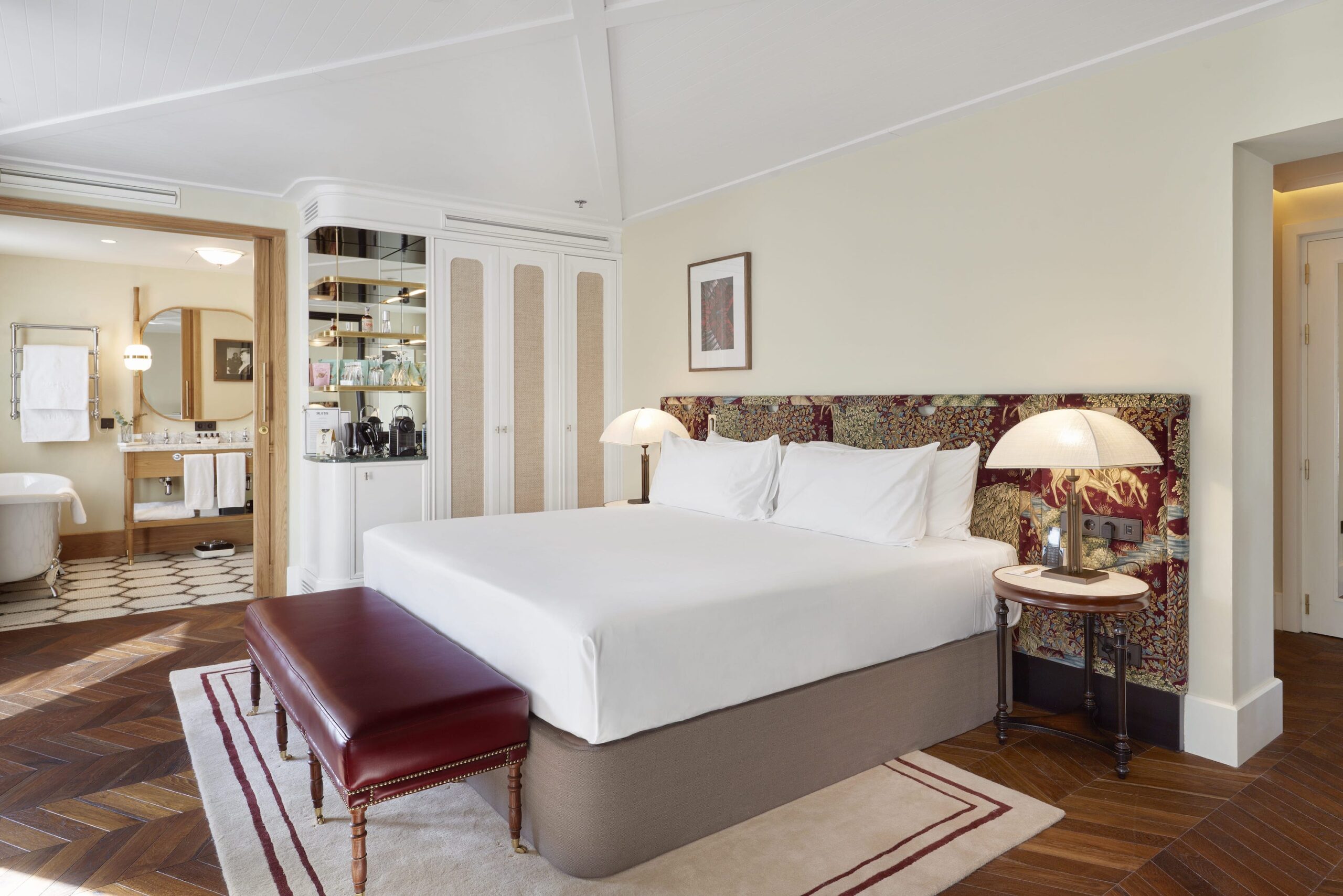 alfombra personalizada y cabecero de cama tapizado con tela de william morris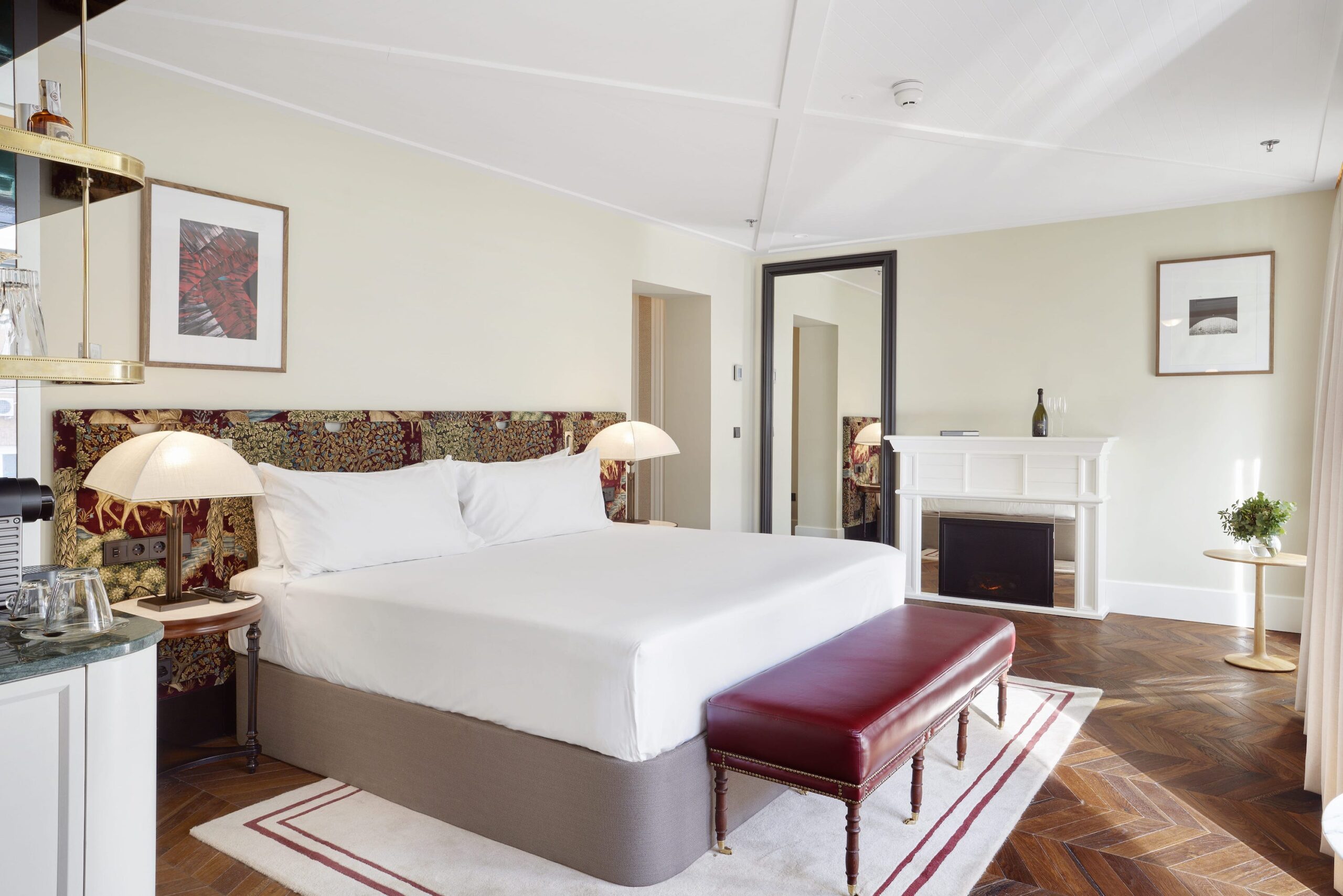 alfombra perosonalizada en habitación de hotel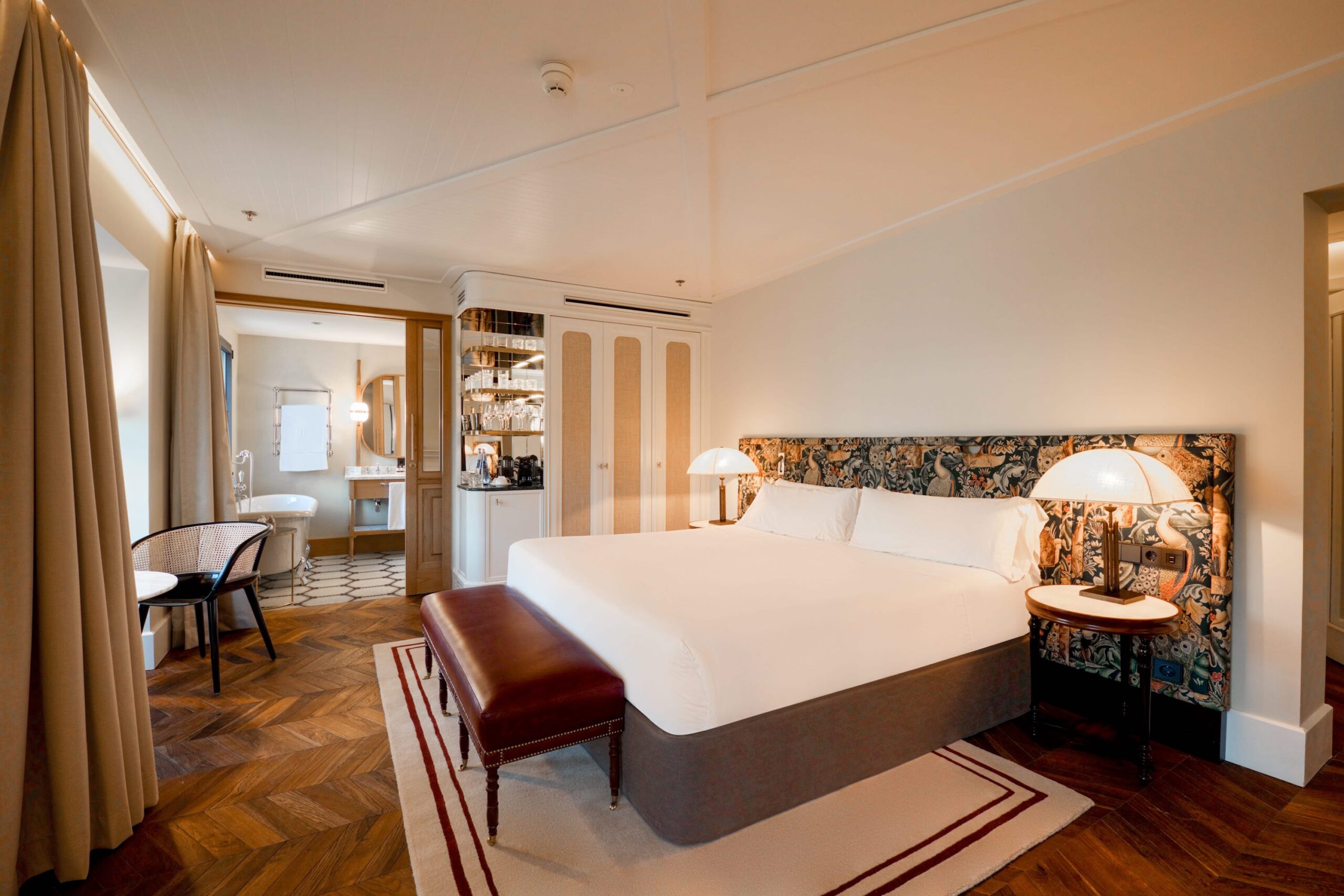 alfombra personalizada, cortinas y cabecero de cama tapizado con motivos naturales