Marbella Club Hotel
Fabrics that enhance the charm of authenticity
This distinguished and welcoming resort on the shores of the Mediterranean is an emblem of the elegance of simplicity. This paradise can be enjoyed today thanks to the Santa Margarita estate being converted into the present-day Marbella Club Hotel. Gancedo lent its proven abilities during an extremely demanding process in order to provide the best solutions to the Contract world..
This reinterpretation of the Andalusian style, led by the interior designer Gonzalo Garcíaincorporated substantial innovations while maintaining absolute respect for the unique character of the space. Against a backdrop of a mostly white environment we find wooden furniture, natural materials, and natural-colored walls. Some of the most outstanding features are the accessories created by FABRICUT fabrics, which are distributed exclusively by Gancedo and provide a fresh and casual touch.
This spirit continues into the resort's villas. There guests will find canopy beds inviting them to a pleasant and peaceful slumber. These are an attraction for visitors in and of themselves, framed by Gancedo FR sheer curtains, giving them an air of distinction and a sense of privacy to the space.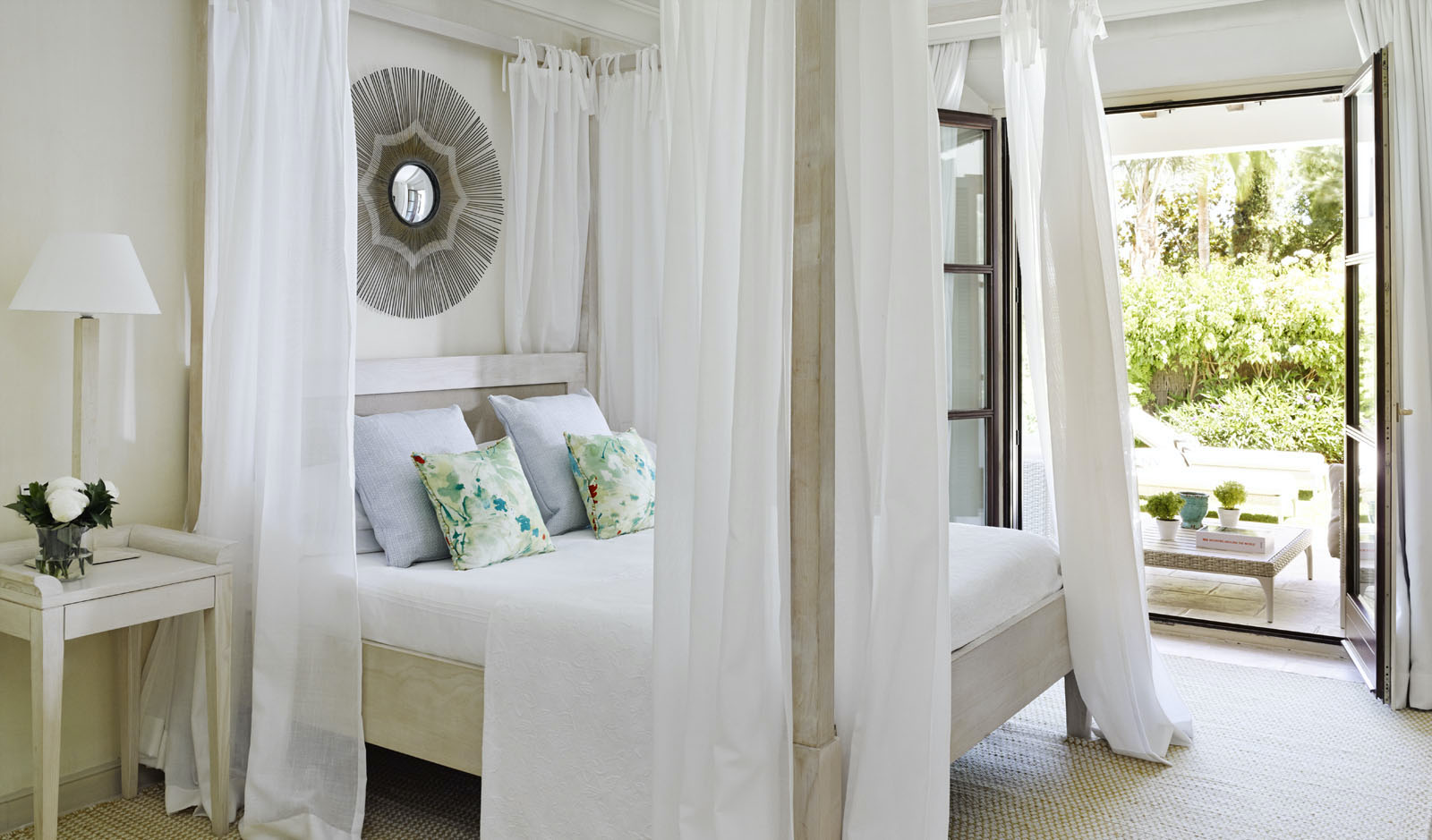 habitación de hotel con una cama con dosel en tono blanco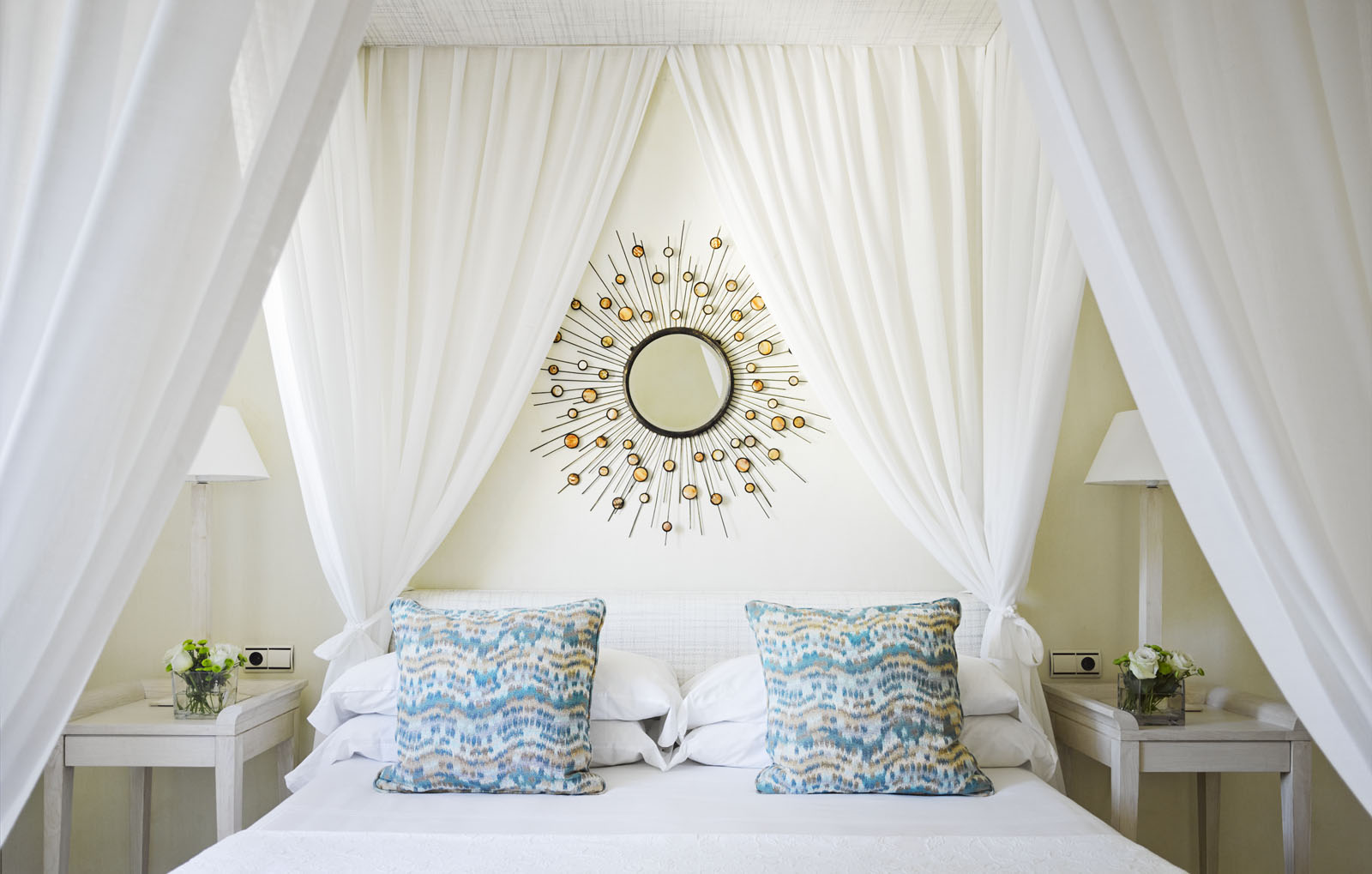 detalles del dosel de cama blanco y cojines de ondas azules y amarillos
sofá tapizado con tela blanca y visillos translucidos ignífugos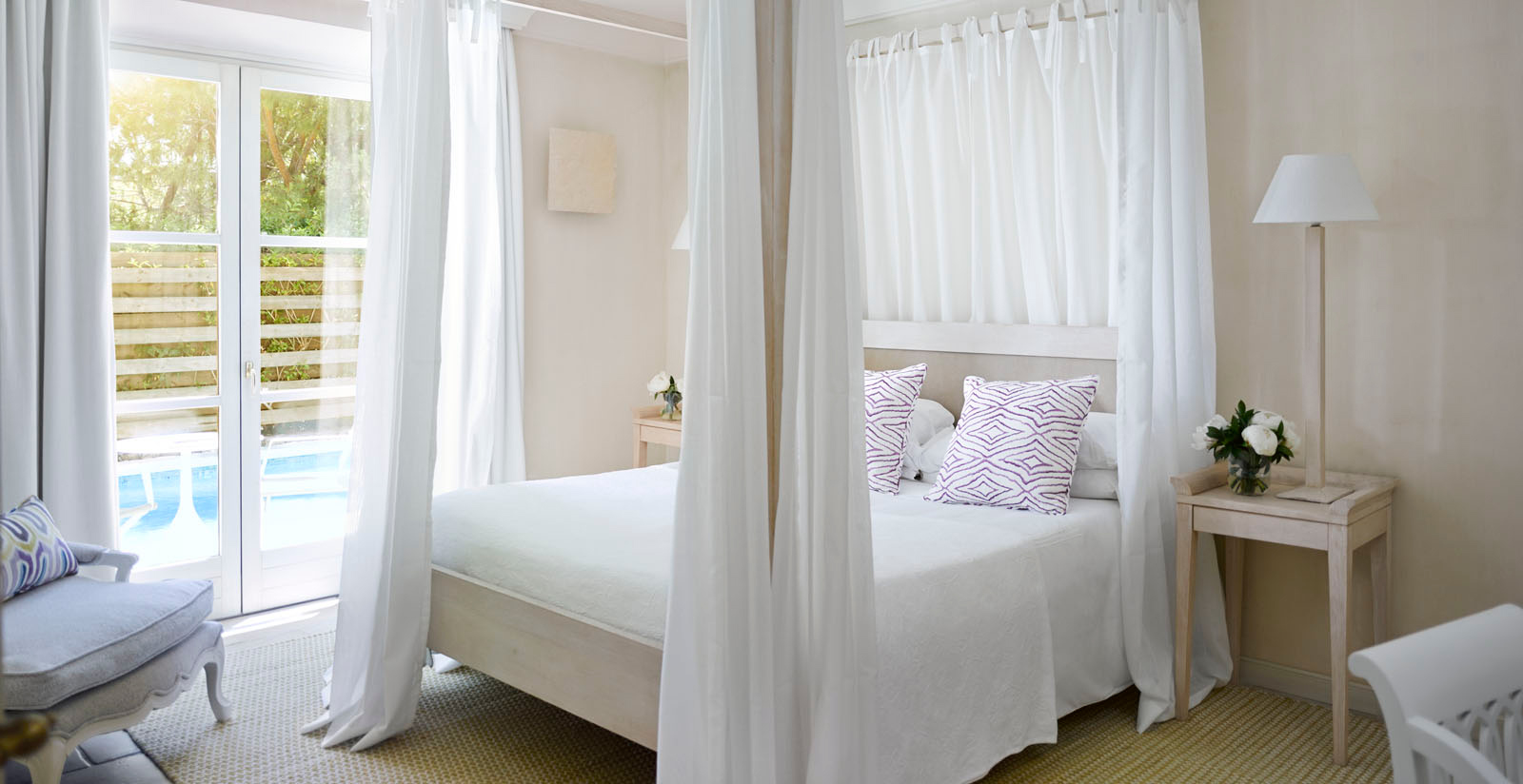 cama con dosel y cojines geométricos lilas