The Cambrian Adelbodem
Nordic design with the warmest textiles
In the midst of the Swiss Alps, guests can find a cosmopolitan oasis of comfort and elegance. Gancedo put its textile design, production and installation team at the service of this unique space.
Highlighting the windows, the sheer curtains give a fresh, clean look to the rooms. Their natural tone and specially-designed grey gradient towards the bottom enhance the elegance of the rooms. We made them from a special fire retardant linen-like fabric, thus enhancing the luminosity of the windows, tempered by a slightly opaque white resin-coated fire retardant, also from Gancedo.
The result: an alpine-style decor with velvet upholstery, combined with tartan plaids which are perfect for providing a comfortable finish and wintery glamour.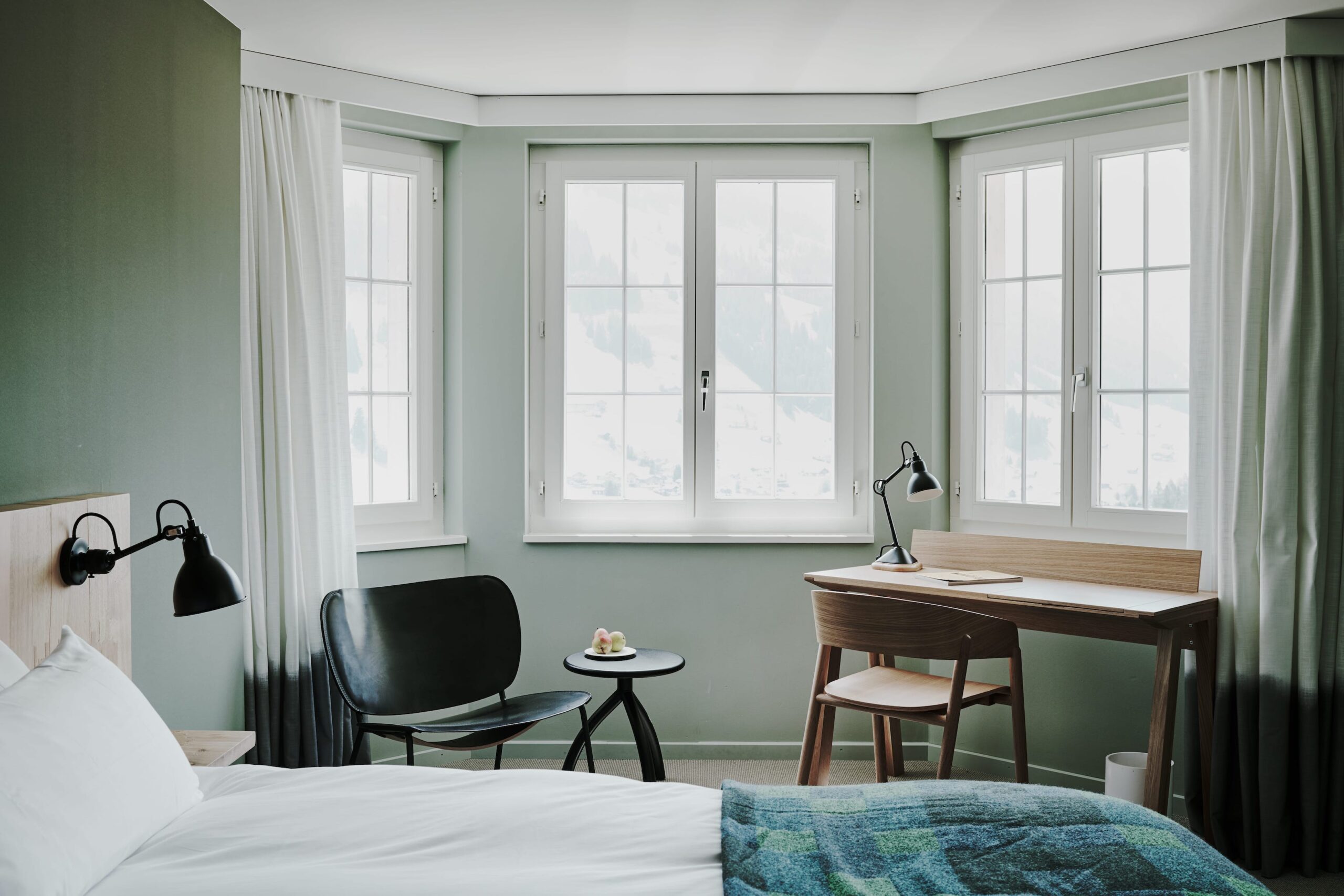 habitacion de hotel con una cama y opacantes en las ventanas con tono neutro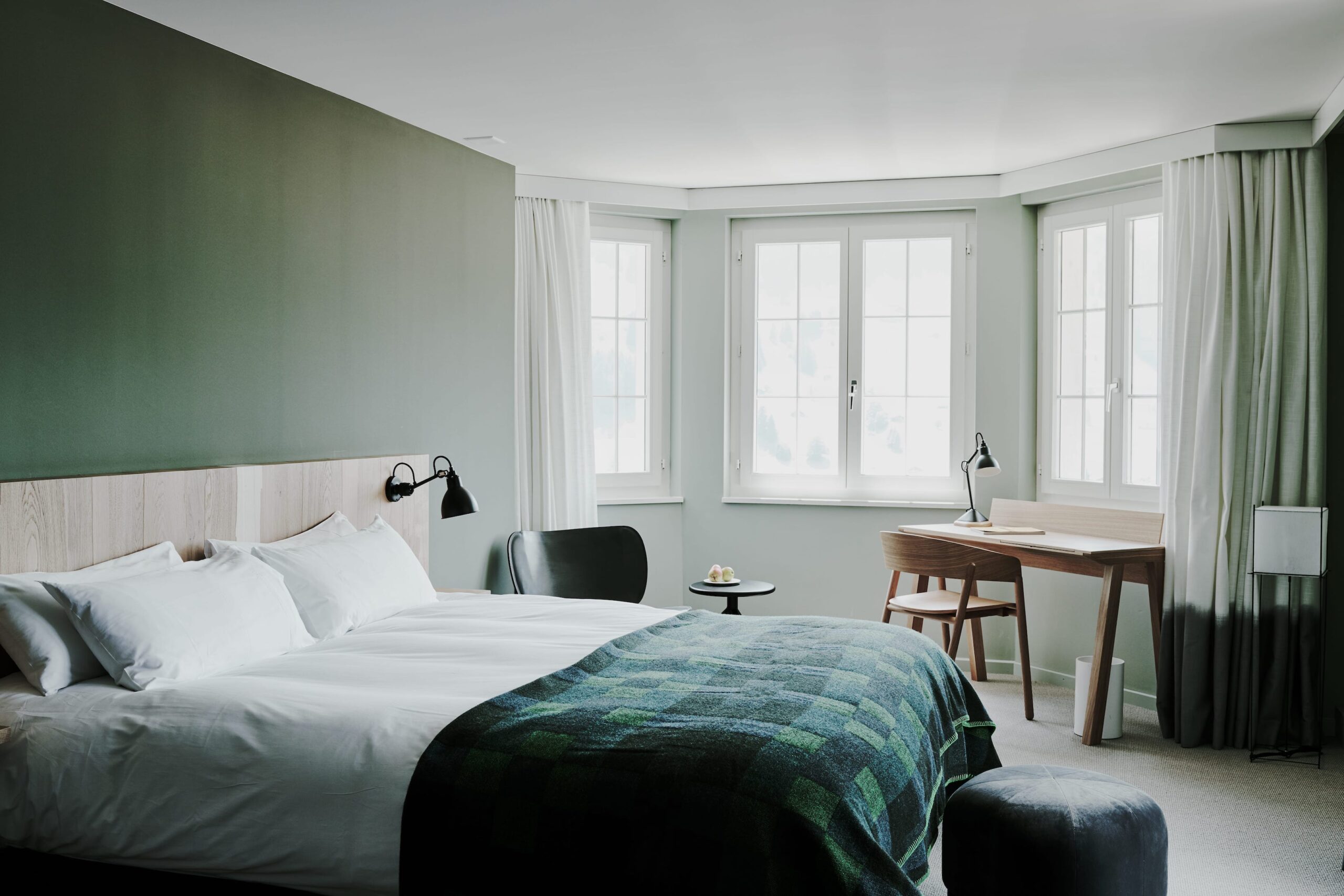 vista general de habitación de hotel con opacantes en tono beige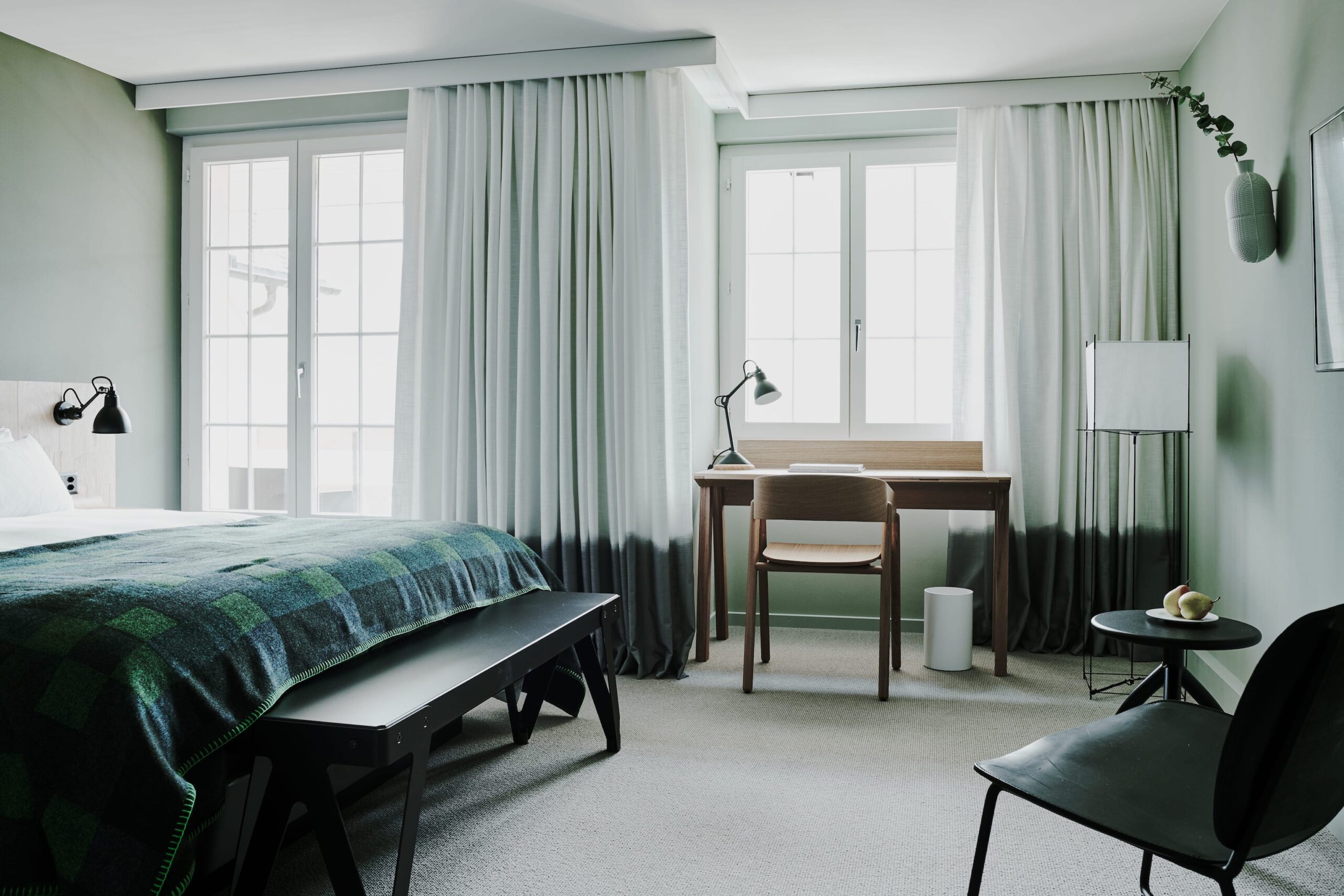 vista de habitación de hotel con cortinas ignífugas en dos tonalidades de gris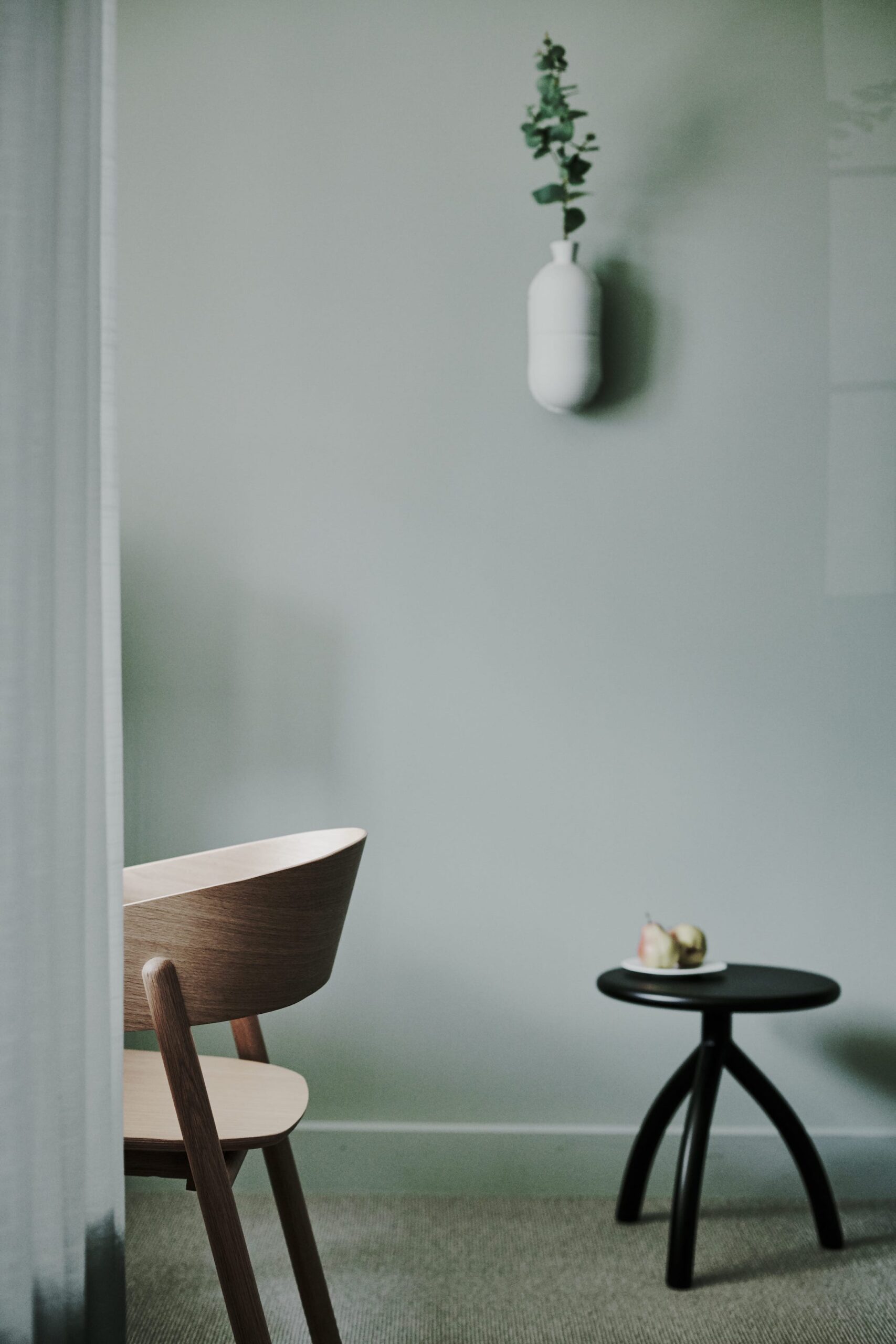 detalle de la cortina del hotel