Marriot La Hague Hotel
The importance of textiles and planning in a project with the best warranties in a hotel in the heart of The Hague


The Marriott Hotel The Hague is in an unbeatable location close to beaches and dunes. An expression of elegance and comfort worthy of one of the most important cities in Europe, it is also an example of the extensive experience and planning capacity found in Gancedo's contract portfolio: its 321 rooms and common areas were elegantly decorated with comfortable textiles without the need to close the hotel during the refurbishment. Intense preparation work allowed all the elements to be installed in phases depending on occupation. And of course, our team of experts made sure to keep noise to a minimum throughout the renovation and maintenance process for the complex and rooms.
Gancedo was in charge of the supply and manufacture of the textiles, selecting materials that combine the elegance and comfort that mark the hotel's personality. Thus guests are greeted by an attractive colour palette: from the intense indigo of the furniture to the more neutral shades of the curtains in the common areas, for which the Asakusa fabric was chosen.
Beyond aesthetics, functionality is key for spaces like hotels. The zoning curtains are also fire retardant and allow spaces to be soundproofed. Fire-retardant blackout curtains were fitted in the rooms that completely block out the light for greater comfort.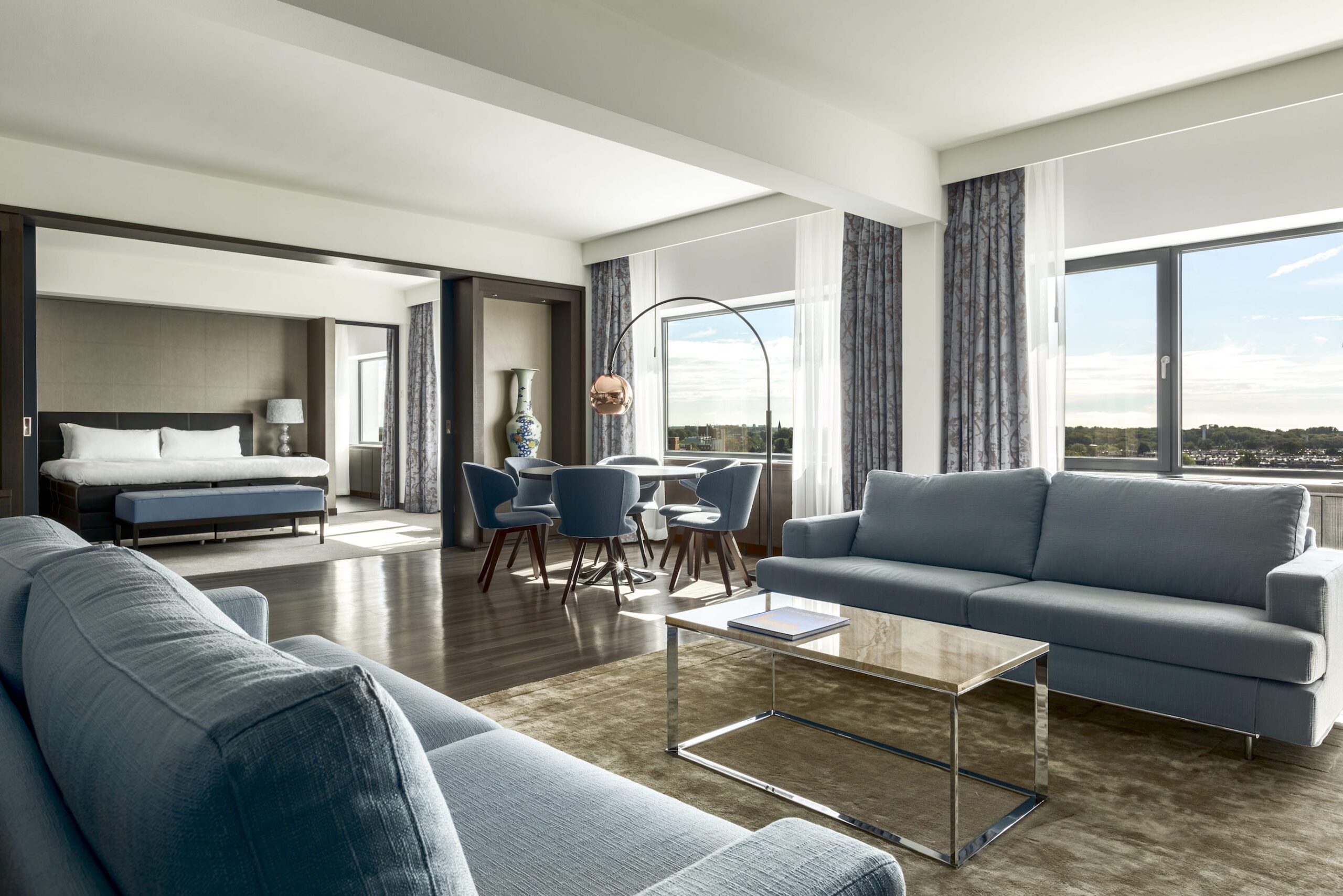 zona de estar de la habitación de hotel con sofás tapizados en tono gris, sillas y cortinas en tonos combinados
sala de estar de hotel con sofás tapizados con textil gris, blackouts y visillos en tono neutro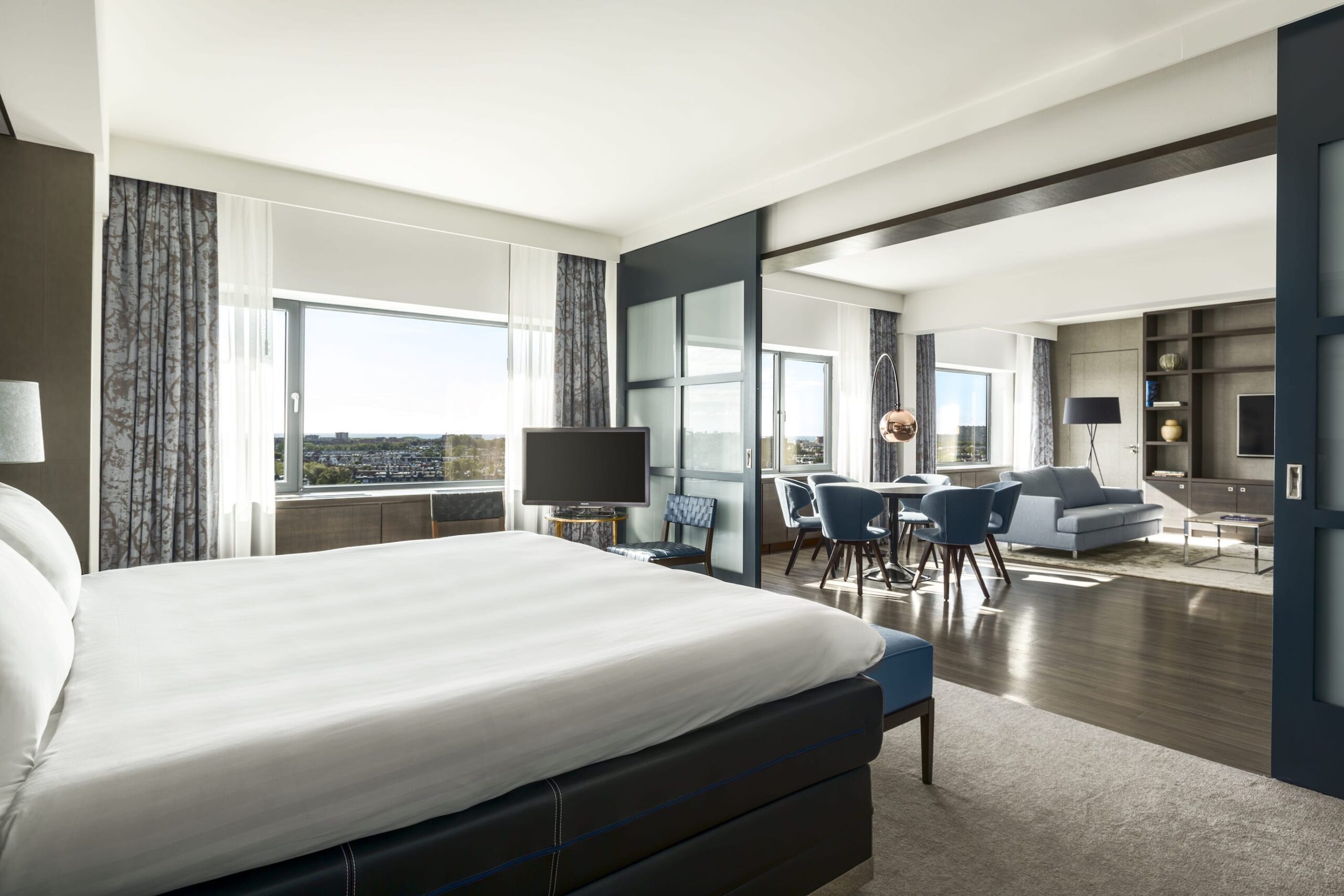 blackouts y opacantes de habitación de hotel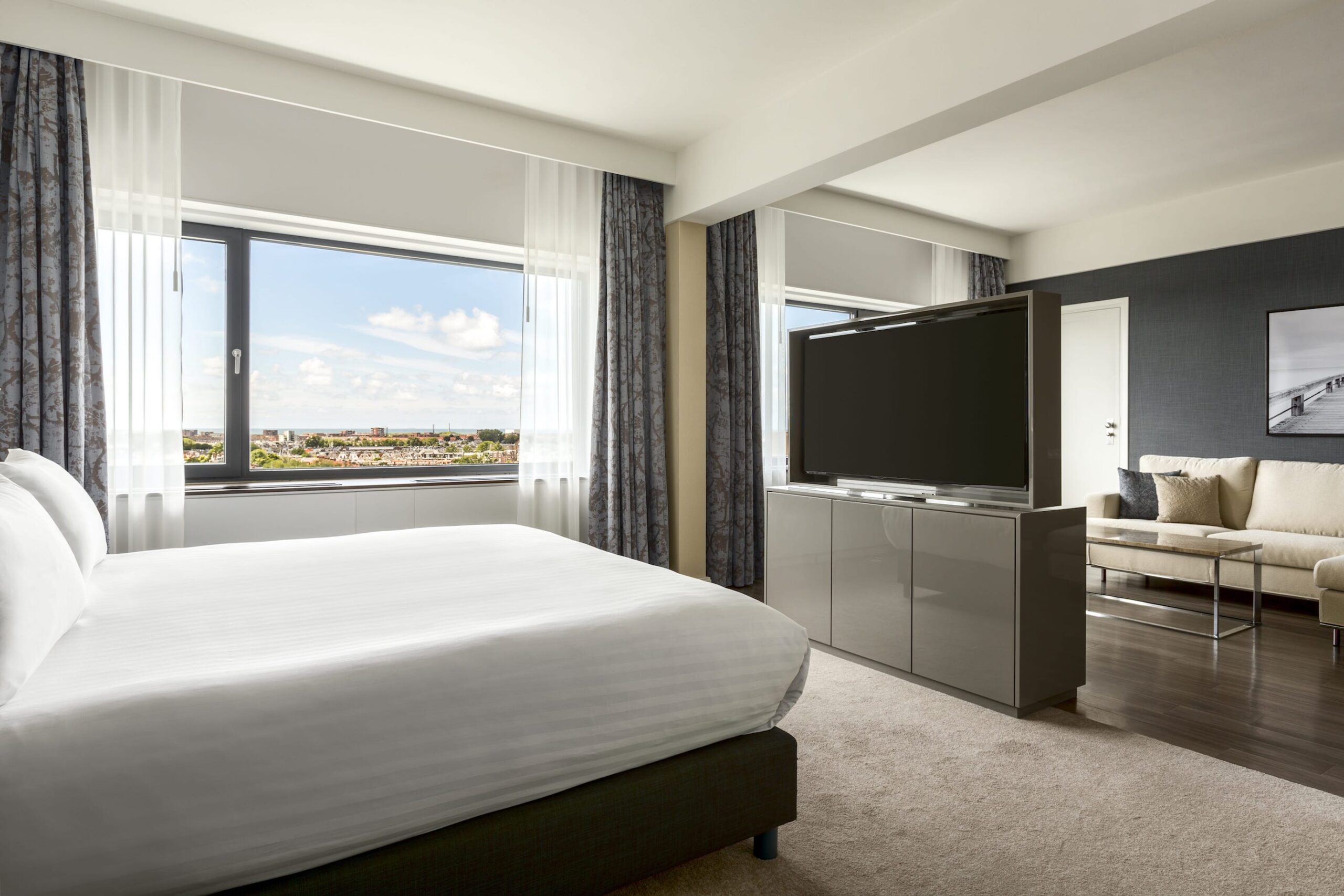 cama, blackouts y visillos de la habitación del hotel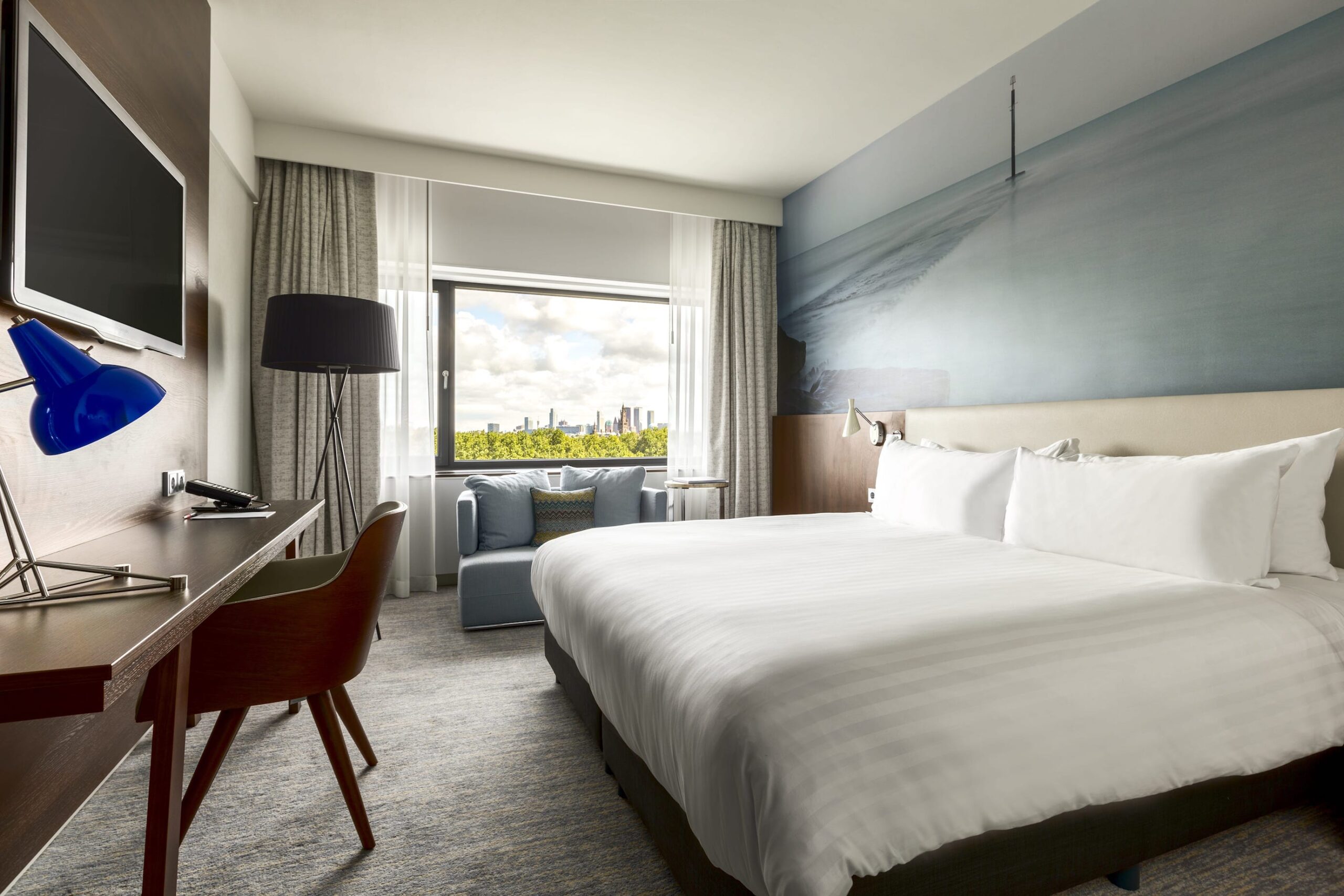 habitación con cabecero de cama tapizado, blackouts, moqueta y cortinas en tonos neutros