Dolce Sitges Hotel
Inspired textile design at the service of Mediterranean style
This luxurious enclave on the shores of the Mediterranean invites one to enjoy life. The surrounding landscape, calming sea views, and its proximity to the town of Sitges immerse guests in a relaxing and exclusive experience.
The spaces in this Hotel have been carefully designed by the Rose Ink Workshop, based in Miami. One more example of how big names in creative space design trust Gancedo to lend their projects the magnitude they deserve. This comprehensive collaboration generates a unique environment for visitors and guests thanks to an array of excellent quality textiles.
Its decorative approach, inspired by the sea of Sitges, creates a truly evocative nautical atmosphere. To achieve this, the studio drew upon the many possibilities offered by Gancedo's wide selection of textiles, using them in the hotel's common areas where, for example, the Zanzibar outdoor collection enhances the restaurant's benches.
The entrance lobby also recalls the sea breezes enhanced by Gancedo's fabrics, which are used on all the furniture: from the chairs upholstered with the Cotton Deco collection to match the colours on the walls and carpet to the armchairs upholstered in the Nautical FR, Grand Canyon and Nomad fabrics. There is also a touch of velvet from the Eros FR collection.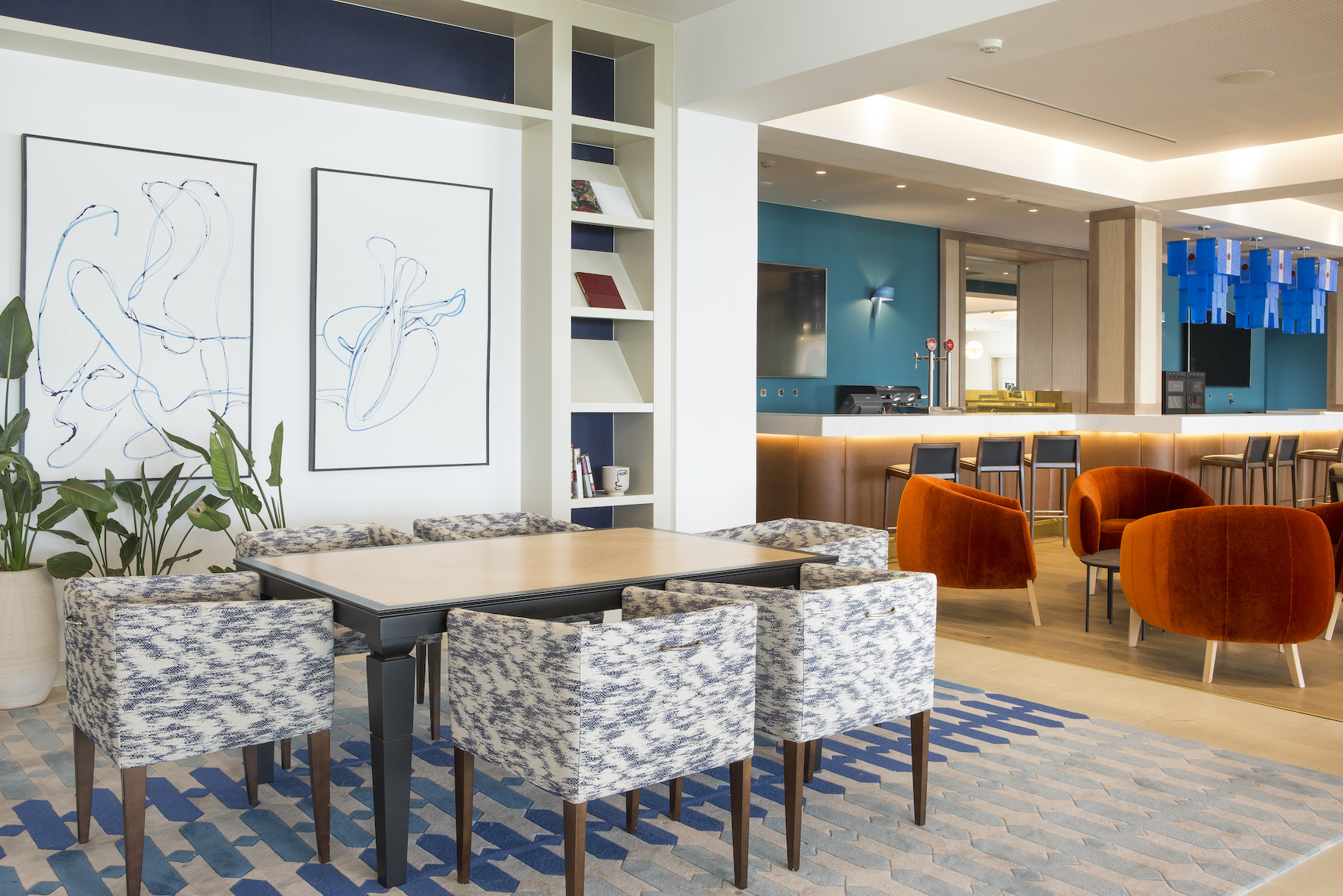 restaurante de hotel con alfombra geométrica en tonos azules y butacas tapizadas con tejidos jaspeados y terciopelo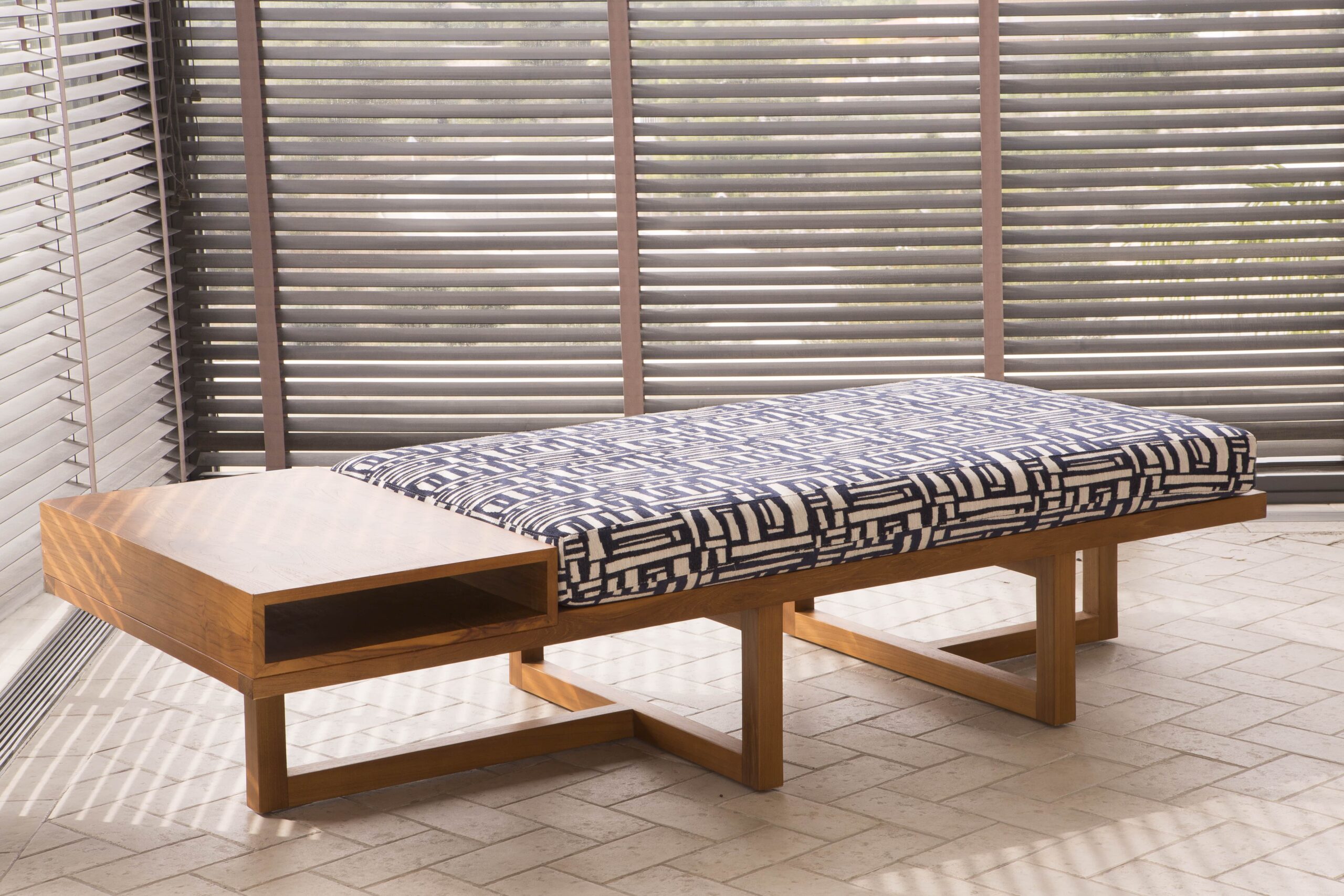 sillón tapizado con una tela de jacquard geométrica en tonos blanco y negro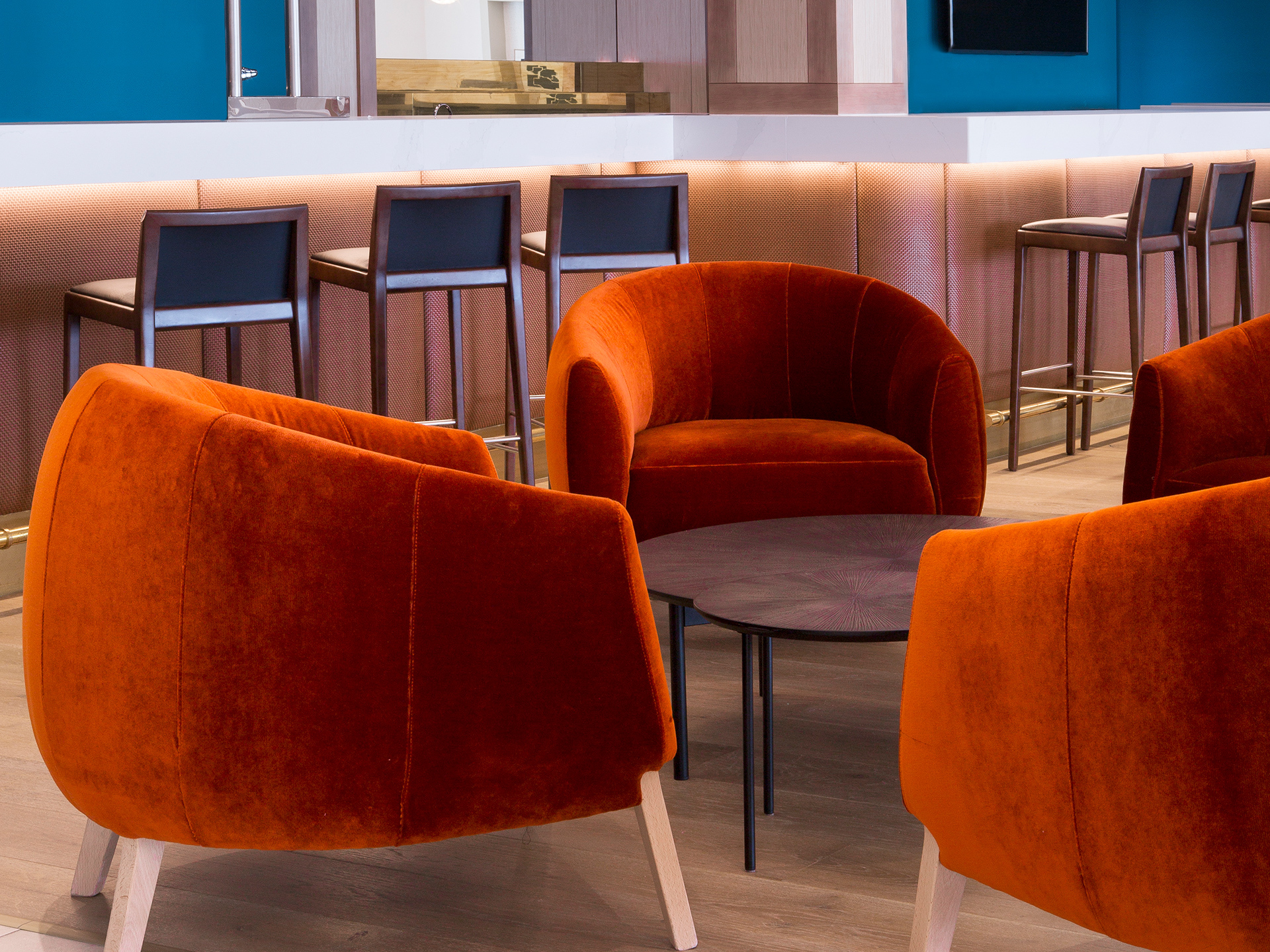 sillones con tejidos en terciopelo caldero en el bar del hotel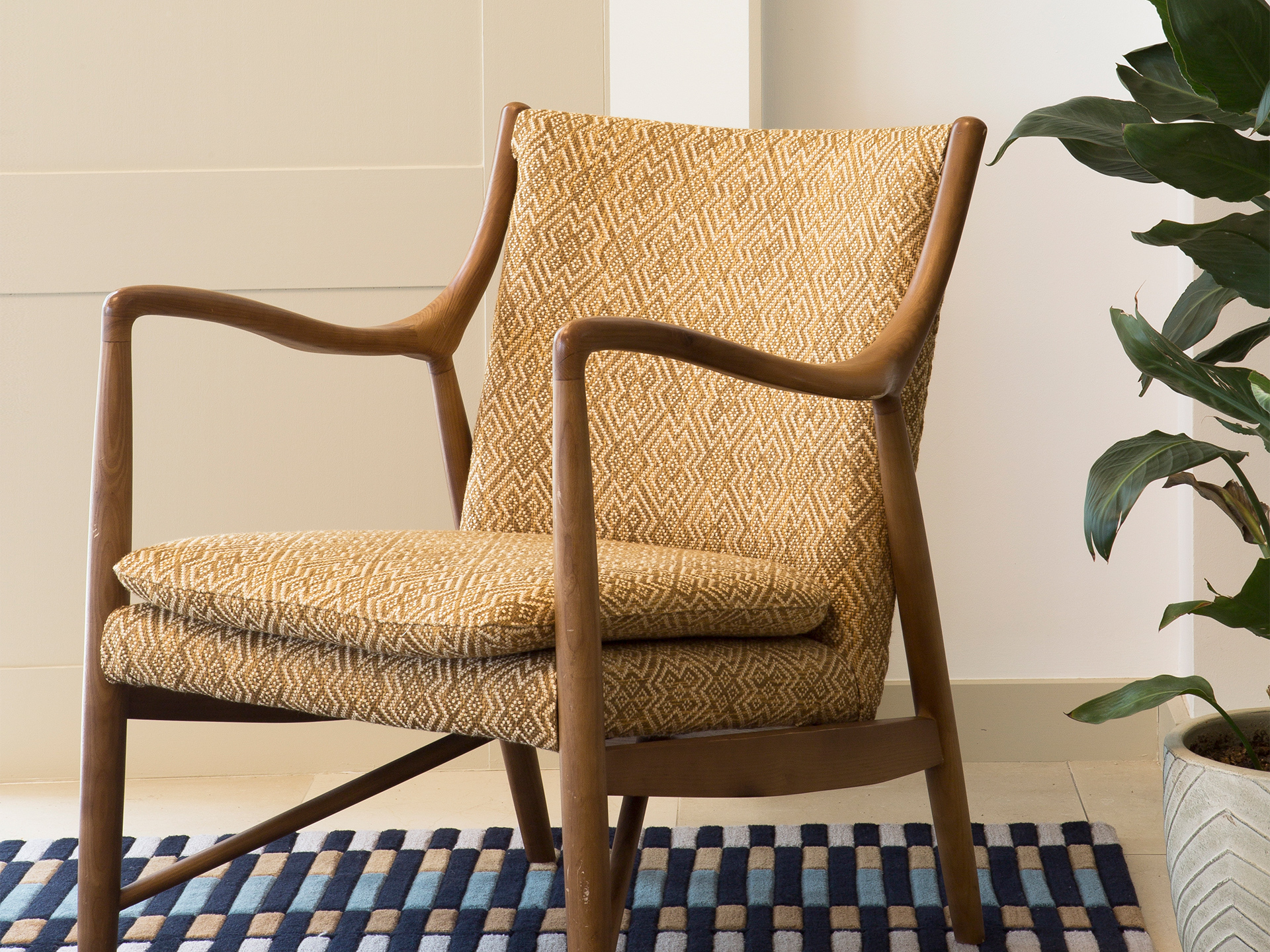 butaca tapizada con tejido geométrico en tonos tierra