Whether we're talking about piping, tassels, braided trimmings or fringing, the latest trend is to reclaim these types of adornment, associated with classic interior design, to update and add a touch of class and distinction to soft furnishings: from curtains, lampshades and cushions to trims for headboards and armchairs which will mesh with any type of decorating scheme.
One of the reasons for the growth of this trend is, undoubtedly, the interest in DIY and in adding a personal touch to furniture and accessories both to renovate them as well as to give them a touch of originality. Moreover, at the moment it is possible to find uses for trimmings in step with current tastes, in fashionable designs and colours.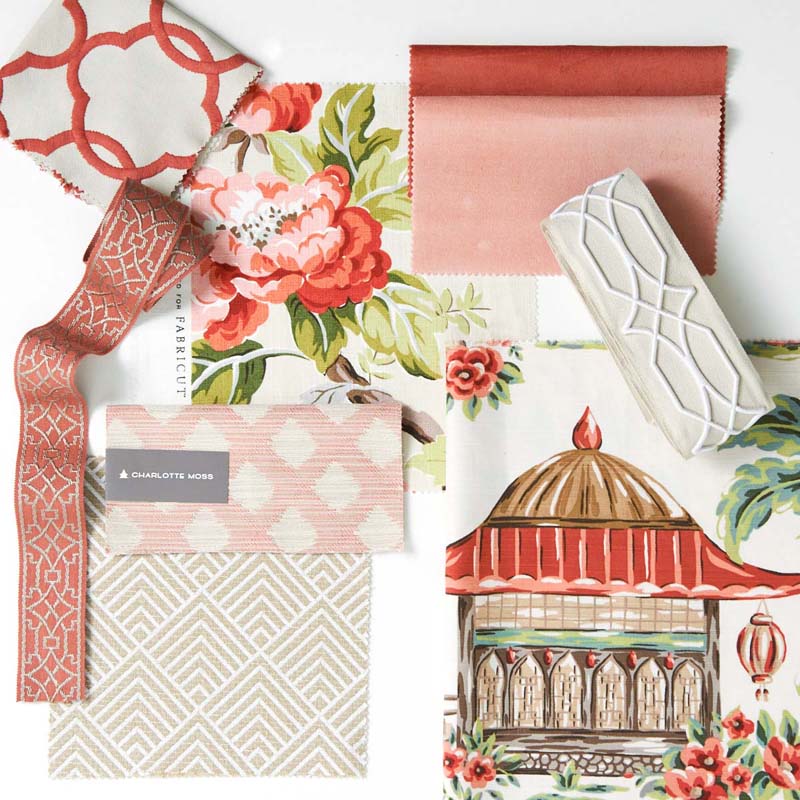 Trimmings are being modernised
Just as Beatriz Gancedo, communications director of Gancedo, commented in Telva magazine, "in countries such as the United States they never actually disappeared, but now they're more appreciated. What's more, they've come back fully modernized and up-to-date ".
An example of this is the Charlotte Moss Collection by the American firm Fabricut, which includes edgings with geometrical embroidery providing an ideal match for plain or patterned fabrics. These are such modern designs that they would be perfect in any of the rooms we can see above these lines: fresh, up-to-the-minute decorating schemes accentuated by shades in palettes of green and coral.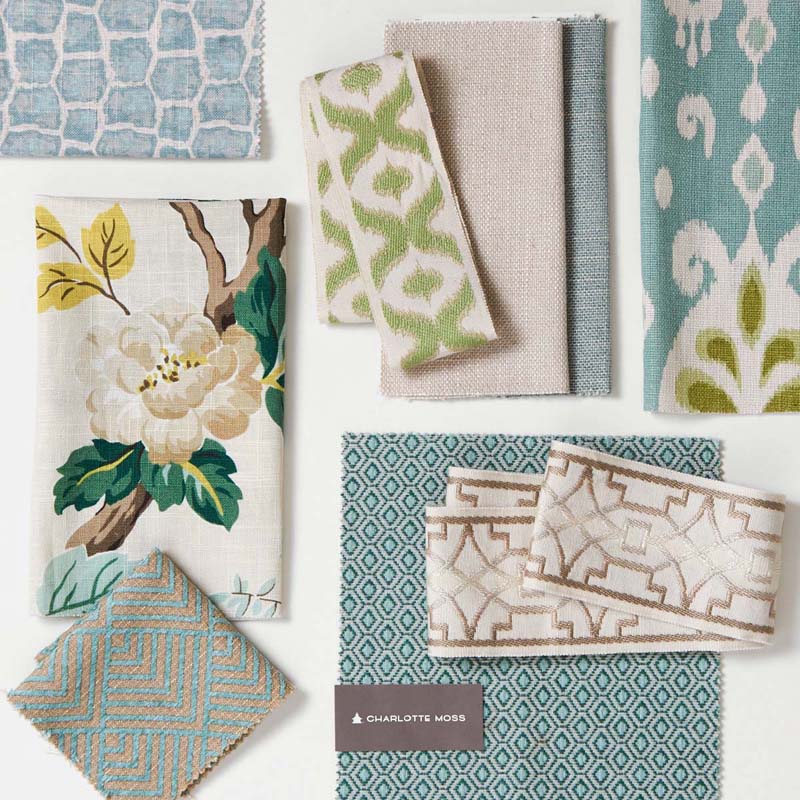 Fashionable colours and designs
It's now possible to find soft furnishing embellishments that have nothing to do with those designs of yesteryear: classic, in sombre colours, cluttered, visually overloaded. "There are much more modern edgings and fringing in a more up-to-the-minute colour palette," Beatriz Gancedo told the same magazine.
Edgings with understated embroidery in shades of green, blue and ochre on an ecru background are perfect for adding a touch of style to modern sitting rooms like those we can see above. Also above, fabrics and trimmings from the Charlotte Moss Collection by Fabricut.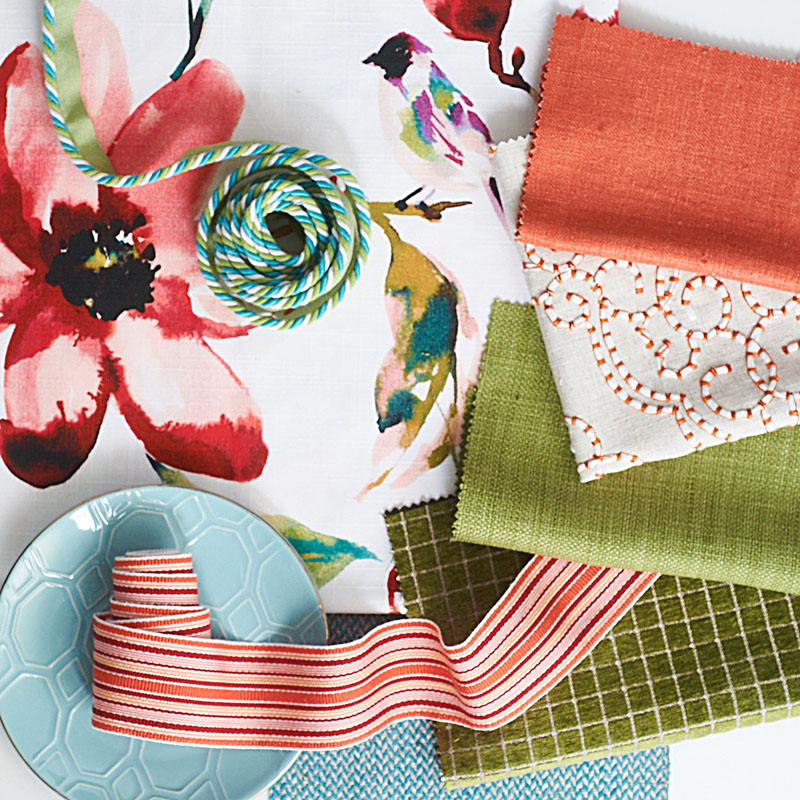 Embellishments for everything
Depending on which designs we opt for, trimmings can add an elegant or amusing – and always unique – touch to any accessory or piece of furniture.
Cushions are, undoubtedly, the accessories most often personalised with tasselled edging or piping, but not the only ones. Embellishments are chosen taking into account the colour of the cushion fabric to create a contrast if what we want is for the accessories to add a daring touch to the décor, but by the same token, when we prefer a more harmonious effect, in soft, neutral tones. Curtains are another frequently recurring theme when it comes to embellishing our décor with trimmings. In this case, the drapes are usually held back by rope tiebacks or hooks decorated with large tassels and fringes. For chairs, armchairs and headrests, strips of fringing are the most popular finish used to delineate the joint between the upholstery and the furniture.
Above these lines, the multistriped strip and the piping in green and blue which we can see on the moodboard are ideal for youthful modern decor in shades of green and pink: fresh, bright, feminine interiors.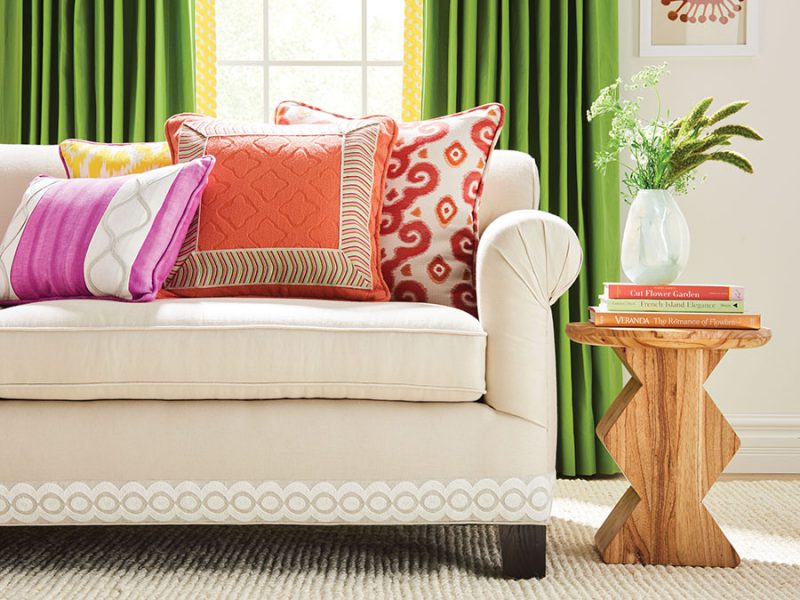 Enriching details
Let's zoom in on this sitting room with fabric and trimmings by Stroheim Leading Edge Trimmings from the Fabricut label, to appreciate how small fabric appliqués on the sofa, curtains and cushions enrich the decorative impact of these items. They are no longer simply accessories but rather unique personal designs, with strips and borders creating attractive contrasts.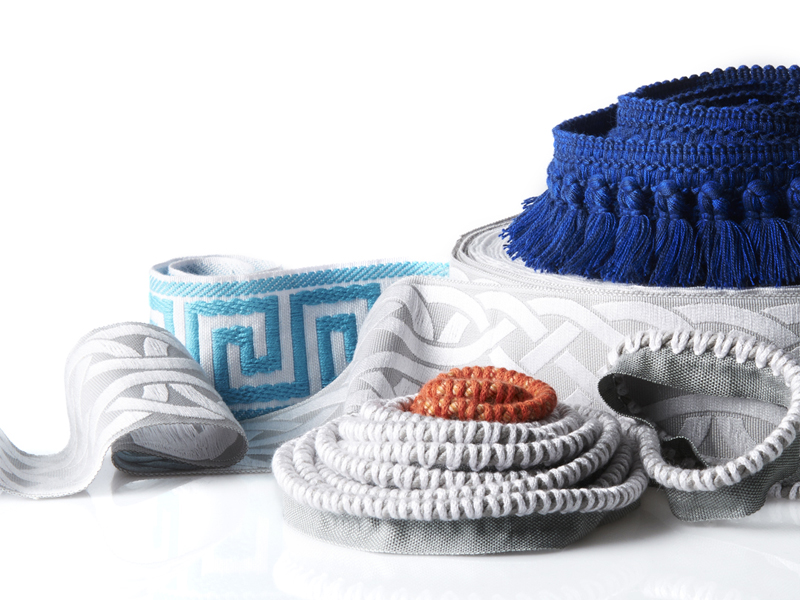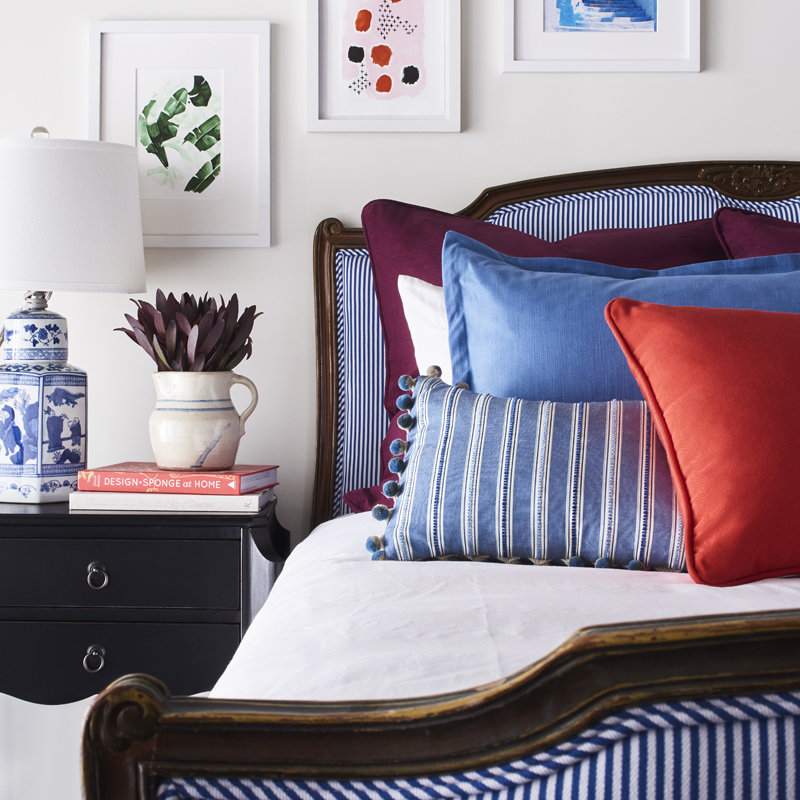 In the bedroom too
The vogue for trimmings leaves the sitting room to add this touch of style and elegance to other rooms in the house. In the bedroom, as well as cushions and curtains, it is seen to best effect in upholstered headboards.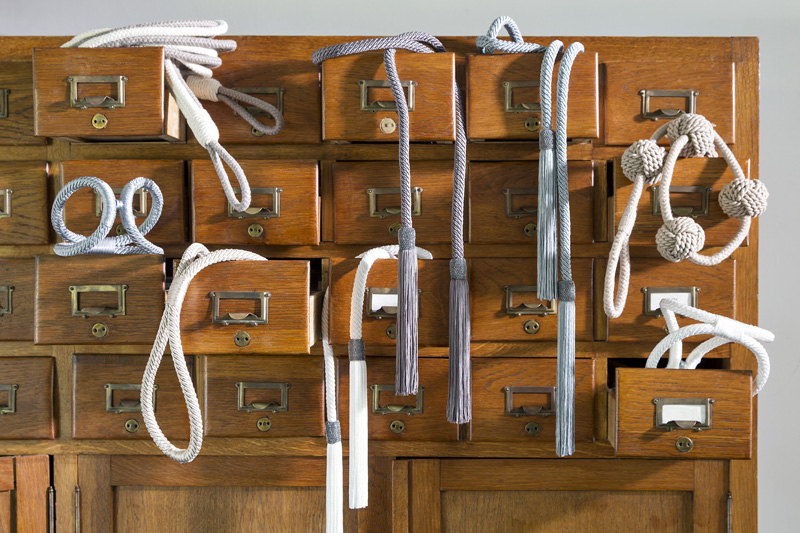 Gancedo, as well as being the agent in Spain for  embellishments by prestigious international companies, has its own trimmings arm, Galón, proffering a wide variety of trimmings – fringing, braiding, tassels, piping, rope tiebacks, edgings, etc. – all hand-crafted.
Do you like these trimmings? Have you thought of using any of them to add a personal touch? You know that at Gancedo, as well as inspiration, you'll find a team of professionals ready and willing to answer your questions and help you choose what will suit you best.